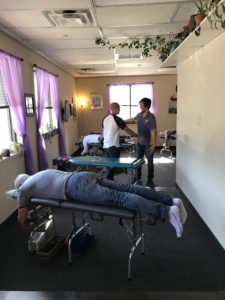 Drs. Homer and Sarah Johnson are a husband and wife Network Spinal Chiropractic team. Together with our three year old, Maxwell, we created our practice, Next Level Chiropractic. We met in Chiropractic School as Homer was ending school and Sarah was just beginning. We have been studying Network Spinal under Dr.  Donny Epstein and many of the top Network Doctors in the world since 2010. We are level 3 certified and currently studying in our second year of the MasterE program, the top level of training in this technique.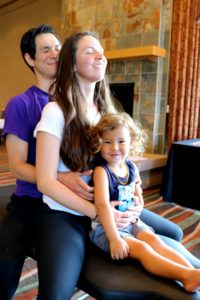 Dr. Homer Johnson went to LSU for his undergraduate degree and worked as a Pharmacy-Technician during his time there.  When he started college, his intent was to go into Pharmacy School after he graduated. However, after getting into a school and working in a pharmacy for 5 years, he realized he did not want to do that for the rest of his life.  He did some research and decided Chiropractic was the life for him, and started school at Parker College.  Dr. Homer graduated from Parker in August 2011, and started the practice shortly after that.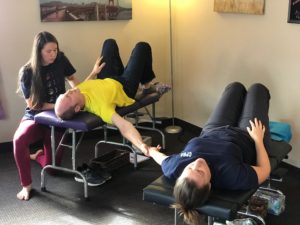 Dr. Sarah Johnson went to UNM for her undergraduate degree and worked as a Chiropractic assistant while she studied there. She initially started the Biology/Chemistry degree to go to Physical Therapy School, and then her brother had a life changing experience with the family Chiropractor, and she changed her focus. While she was a student at Parker, she worked the front desk at NLC, helping where she could. Dr.Sarah graduated from Parker University in August 2013 and immediately started practicing at Next Level Chiropractic.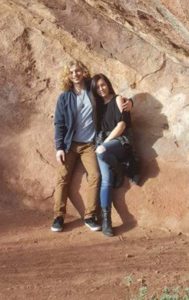 Casey Williams and Allison Markee recently joined the NLC team, and we could not be more excited. Casey is in his 1st trimester at Parker University and Allison is in her 6th trimester. They are both ON FIRE for learning Network Spinal and bring such an amazing energy to the office. You will catch them at the front desk, say hi when you come in and feel free to ask them any questions you might have before leaving the office!