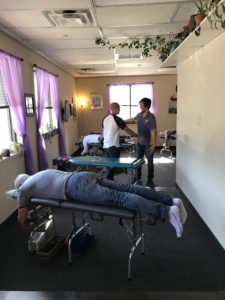 Drs. Homer and Sarah Johnson are a husband and wife Network Spinal Chiropractic team. Together with our four year old, Maxwell, we created our practice, Next Level Chiropractic. We met in Chiropractic School as Homer was ending school and Sarah was just beginning. We have been studying Network Spinal under Dr.  Donny Epstein and many of the top Network Doctors in the world since 2010. We are level 3 certified and currently studying in our third year of the MasterE program, the top level of training in this technique. Dr. Jarrett joined the team last year and works Friday afternoons.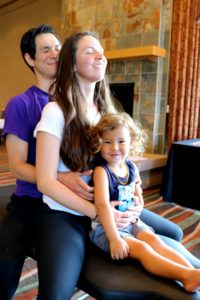 Dr. Homer Johnson went to LSU for his undergraduate degree and worked as a Pharmacy-Technician during his time there.  When he started college, his intent was to go into Pharmacy School after he graduated. However, after getting into a school and working in a pharmacy for 5 years, he realized he did not want to do that for the rest of his life.  He did some research and decided Chiropractic was the life for him, and started school at Parker College.  Dr. Homer graduated from Parker in August 2011, and started the practice shortly after that.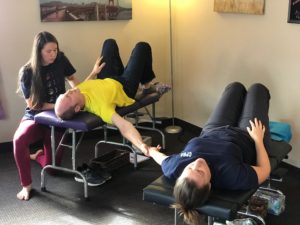 Dr. Sarah Johnson went to UNM for her undergraduate degree and worked as a Chiropractic assistant while she studied there. She initially started the Biology/Chemistry degree to go to Physical Therapy School, and then her brother had a life changing experience with the family Chiropractor, and she changed her focus. While she was a student at Parker, she worked the front desk at NLC, helping where she could. Dr.Sarah graduated from Parker University in August 2013 and immediately started practicing at Next Level Chiropractic.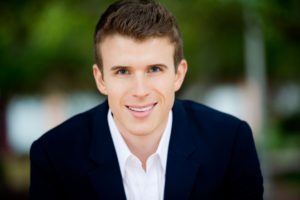 Jarrett was born in Alpine, TX and raised in Oklahoma. Growing up he developed an immense discipline in gymnastics, expanding his cultural connection with the world by training with foreign coaches and travel.
Gymnastics injuries inspired Jarrett to pursue a career in the healing arts. During his undergraduate studies at the University of Oklahoma a friend urged Jarrett to look into Chiropractic as an option. Curious to learn more, Jarrett toured Chiropractic colleges across the country and found himself home at Parker University in Dallas, TX.
Chiropractic education exposed Jarrett to a lifestyle far beyond the one in which he was raised. This new way of thinking inspired drastic change in all areas of Jarrett's life regarding health. An extraordinary experience during a Network Spinal Entrainment left an impression on Jarrett that planted a seed for his future.
Jarrett returned to Oklahoma post graduation to serve his hometown community. Feeling a need to seek more for his life and clients, Jarrett moved back to Dallas and joined the team at Urban Hippie. He began receiving regular Network Spinal care at Next Level and through a series of synchronistic events found himself learning the work and even working at Next Level Chiropractic in addition to Urban Hippie.
Jarrett's commitment to Network Spinal has led him to study with the founder, Donny Epstein, in the Master-E and AlchemE programs. It is through the practice of Network Spinal that Jarrett has witnessed clients effortlessly make and sustain the most profound life changing results while continuing to grow.
Jarrett is the proud uncle to a nephew Weston and god-father of a dear friend's daughter Nova. While Jarrett does not have pets of his own he is often loving on all of the creatures that find their way into our office. Jarrett loves airplanes, Disney, jumping out of planes, scuba diving, traveling the world, extraordinary food, fashion, art, and hand washing his car.